Autoloop
Autoloop is our autopilot AI platform that lets you upload a CSV and complete blank columns with AI model results.
Your CSV file serves as instructions to run 10-10 thousand AI jobs and then download the results or receive them via email.
This feature is currently in Beta. All accounts have $10 of credit added to try autoloop today. Create a new account or log in here Supported AI tasks include:
Web Research
Text Labeling
Example based inference
The first step is to format your data properly for Autoloop.
Depending on what operation you are looking for, you will need to organize your CSV data in the correct format so that the models can understand what to do.
Follow the guides available on the Autoloop page in your account for assistance.
Format the rows you want to operate on appropriately. You can find guides for each operation on the uploader. Here is an example of how each function should be formatted.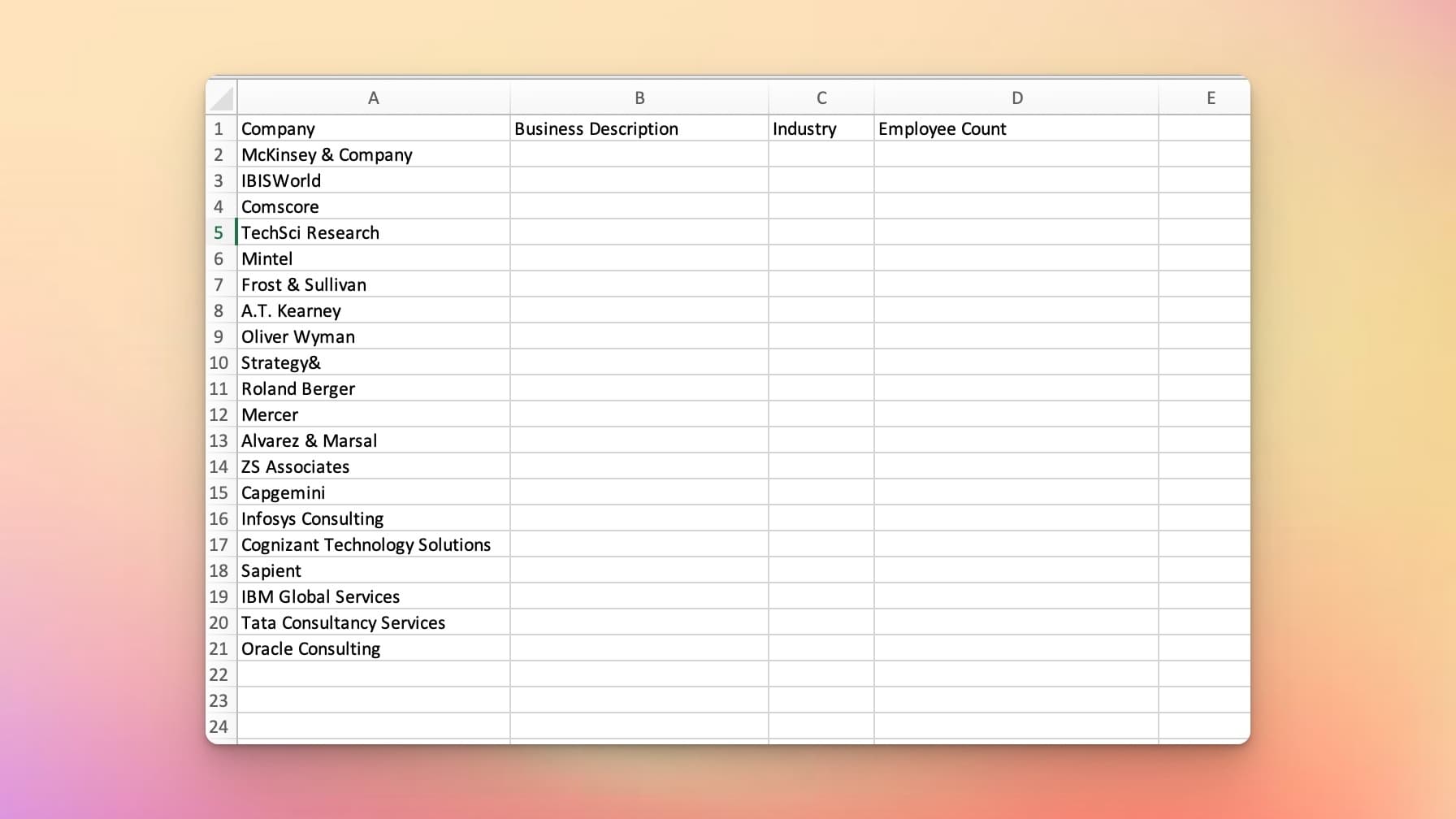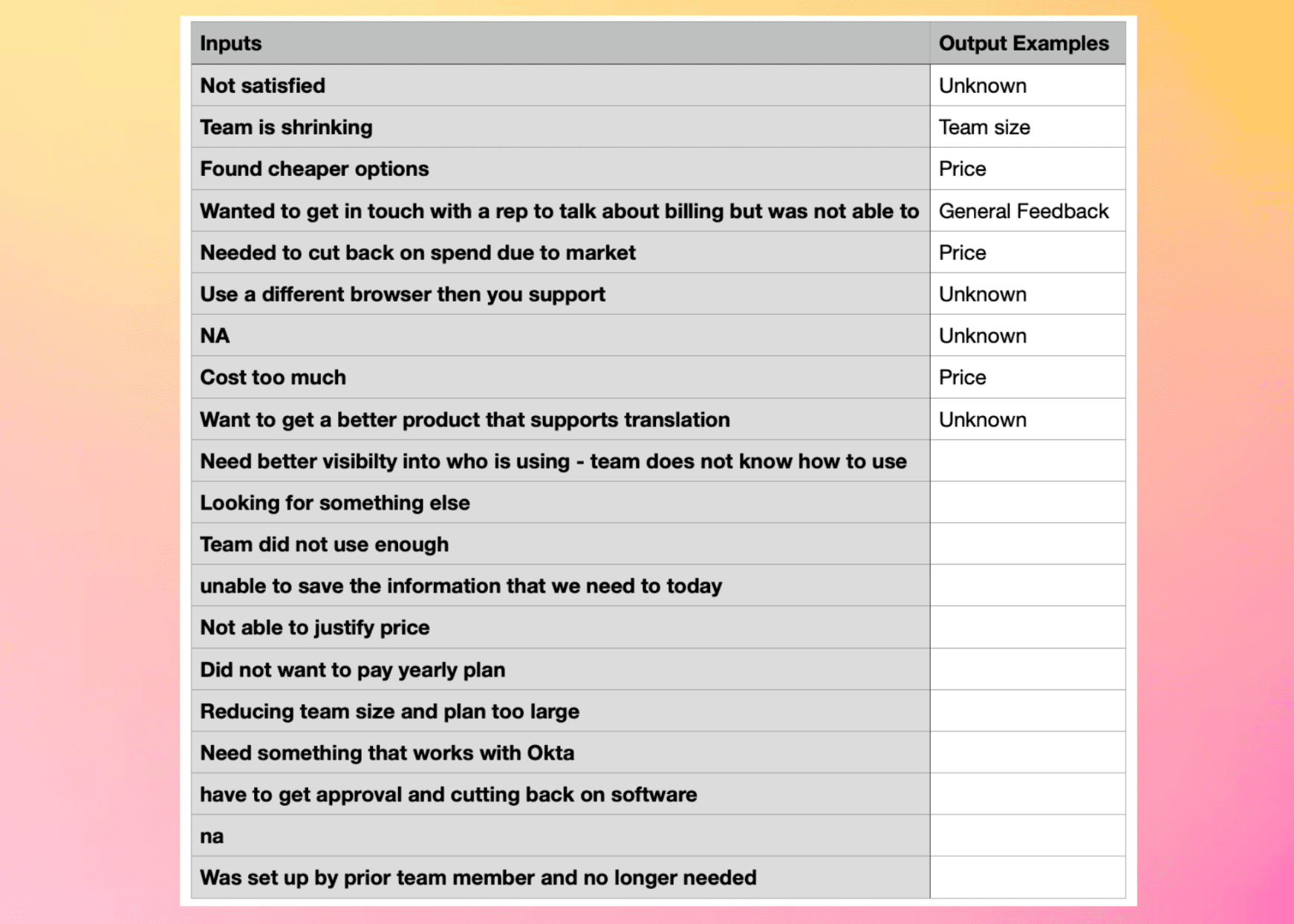 Column Headers & Prompts
The Column Headers are what the model will take as instructions for what to look for. Here are some tips to get started:
Keep requests simple and input what you are looking for (Company Name, Products Sold)
You do not need a "Prompt" or question with a long description - the model is trained to infer what you are looking for
You will see a preview of the first three results from your upload - change the colum headers to improve results if needed
We recommend playing around in Google Sheets or Excel with the PromptLoop models to make sure the column headers are giving you the correct answers and formatting you are looking for. Once you have tweaked the headers and are getting the results you want for a few rows, you can submit your full job to AutoLoop.
In general you should not have to get creative with column headers. The AI models will not always be able to find everything you are looking for but simple directions help improve results.
The platform will automatically detect your desired operation depending on how you formated your data.
Once you verify the selection you can add the job to the queue. It will begin as soon as resources become available, in as little as 90 seconds.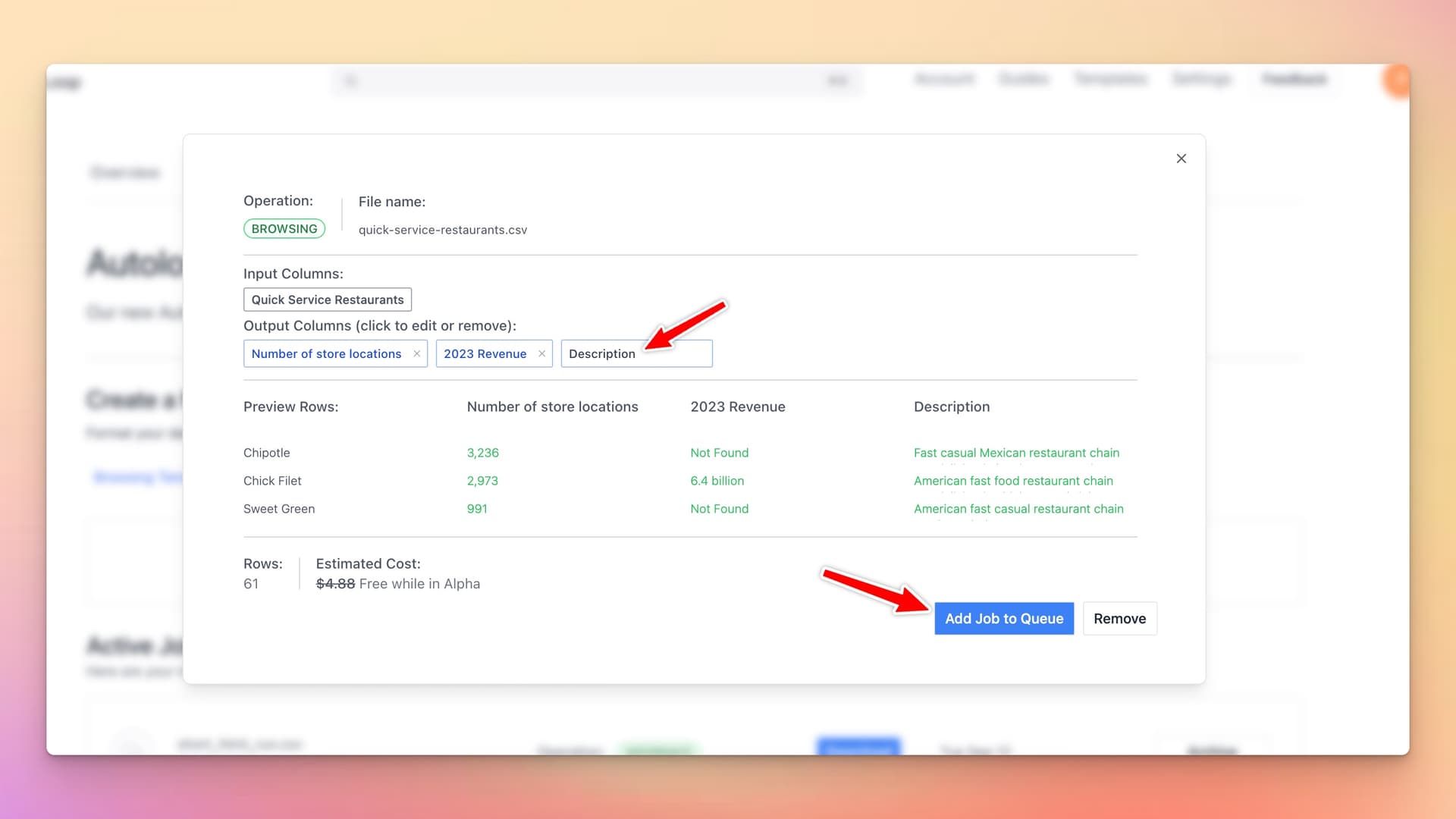 Autoloop will process your job and it will be available for download as soon as it is completed.
You can retrieve your file on the same page using the download link.