Enhancing E-commerce Operations with PromptLoop
PromptLoop offers a suite of AI tools that can revolutionize the way E-commerce companies manage their product listings and conduct market research. By automating these processes, our AI models can help you save time, reduce errors, and improve the customer shopping experience.
PromptLoop's web browsing function lets you automate the process of finding product details across platforms. Simply input your search criteria and let our AI models do the rest. This not only saves time but also ensures a more comprehensive and accurate search, allowing you to deliver high-quality product listings to your customers.

PromptLoop's AI labeling function can be used to categorize thousands of items quickly and accurately. This can help improve the customer shopping experience and streamline your inventory management. With PromptLoop, you can ensure that your products are accurately categorized, making it easier for customers to find what they're looking for.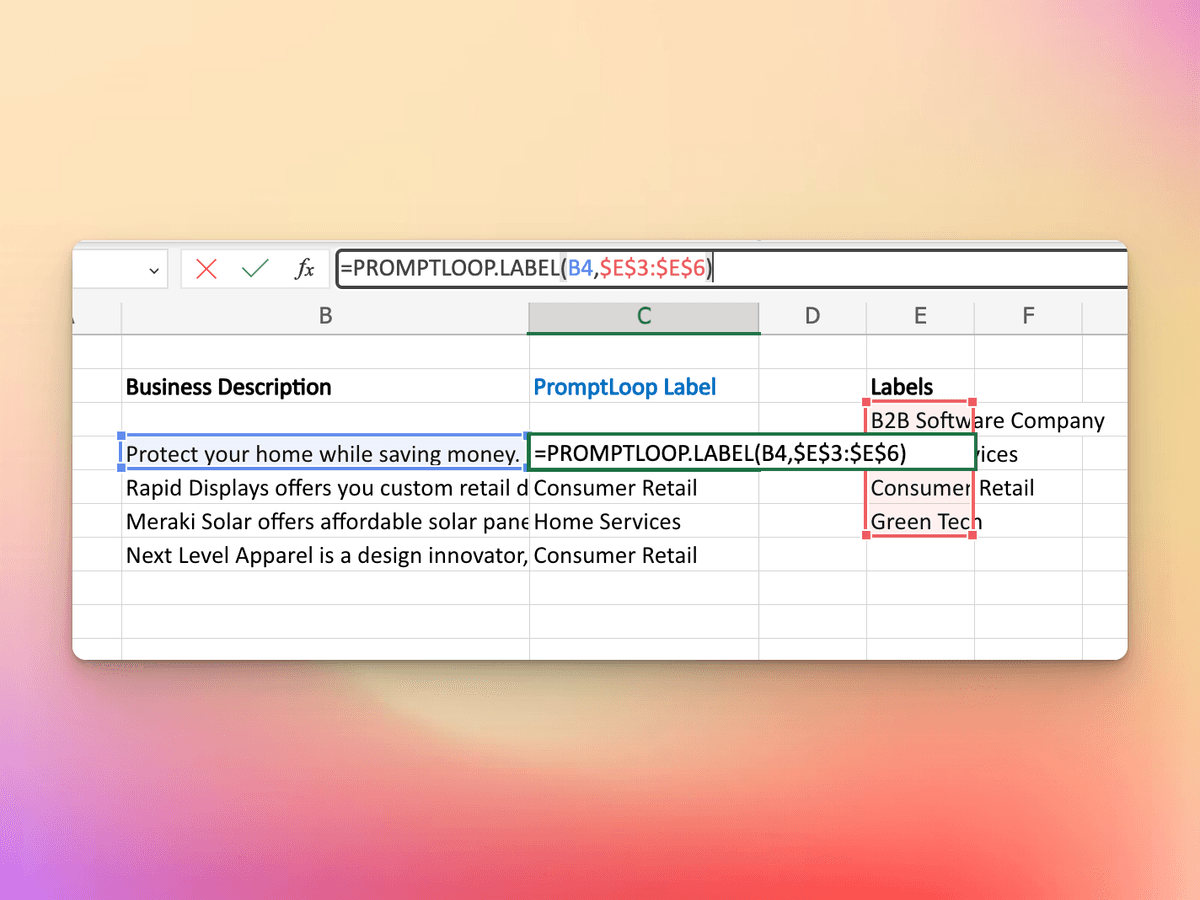 We understand that every E-commerce business has unique needs, which is why we offer the ability to leverage your own custom models. These models can be tailored to your specific research and categorization needs, ensuring you get the most relevant results. This level of customization allows you to leverage our AI models to their fullest potential, maximizing your efficiency and effectiveness in managing your product listings.
Ready to revolutionize your E-commerce operations? Get in touch here to learn more about how PromptLoop can help your team!