Extract
This function allows you to take a block of text and extract information from it. For example, you can take a paragraph of text and extract the name of a person, a date, or a phone number into different cells.
=PROMPTLOOP_EXTRACT( inputText, columnHeader )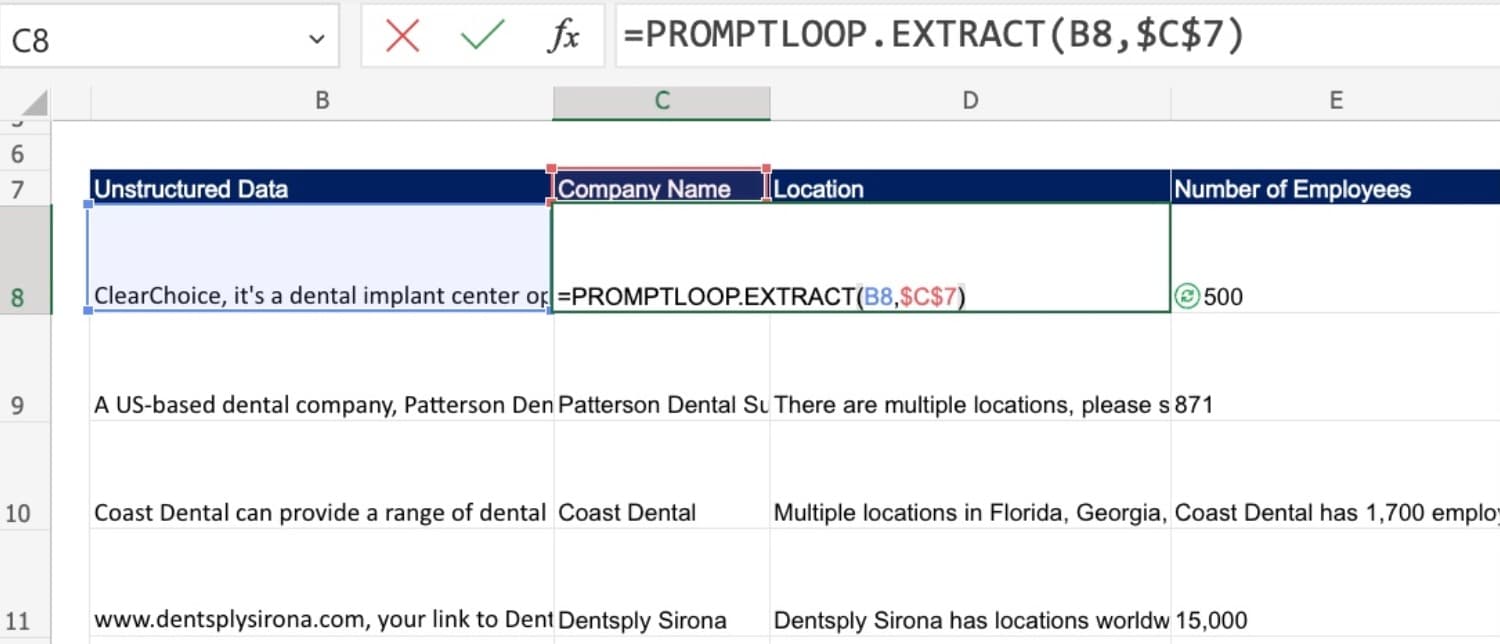 You can get started with this Extract Company Information Template here and also find more templates and use cases from current customers.
If you are interested in learning more or have questions about how your team can benefit, get in touch here!
Feedback is very helpful as we improve the application. New features like this are the product of collaboration with customers like you. If you have any feedback, please reach out!